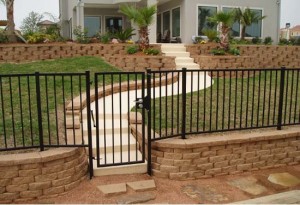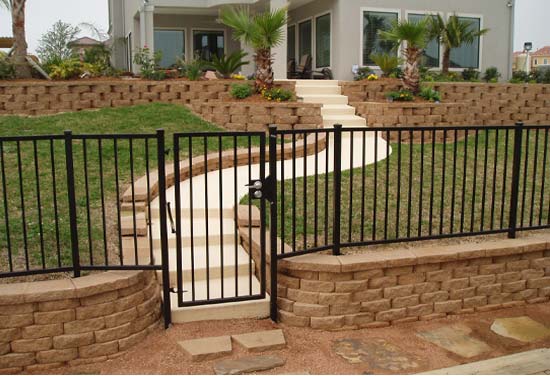 What is a retaining wall? You have probably seen one, even if you didn't know it by name. A retaining wall is a decorative structure that also holds soil behind it, much like a dam. It is used to create the appearance of two ground levels, creating an attractive, interesting "cliff."
These structures are created with a variety of materials, depending upon the desired look. You can have blocks of any stable stone, concrete in any form, wood, rocks, and more that match the home, or any other important feature. Wood is a common choice, as it is a little less expensive than many other materials, but it must be maintained and generally does not last as long as more resilient materials. Stone and concrete are more stable, but the process of installation can be costly and time-consuming.
Other than the appearance, the type of soil being supported makes a difference in the choice of materials, as well, as do changes in the dirt during the seasons. The weight of the soil—black soil, rocky soil, sand, etc.—must not exceed what the materials can support at the wall's height. Gravity retaining walls are the type that need no extra reinforcement to handle the soil's weight. They are heavy enough on their own so they offer plenty of support, and may be shorter since they don't require additional height or materials for strengthening. Reinforced retaining walls, however, must have some extra support to hold the soil. This could mean more materials, or more height.
A strong, lasting retaining wall could be an attractive, unique feature for your yard, garden, or any other appropriate place. Take a look at the Stamped Artistry website, or call us and tell us what you're interested in doing. We're happy to help you design something new.