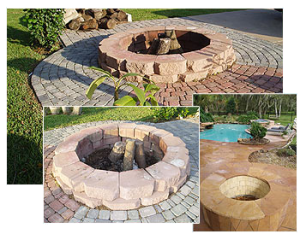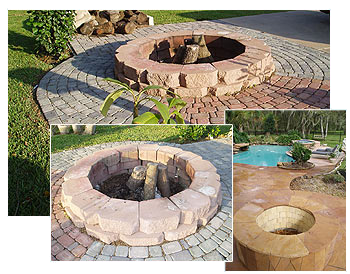 With a beautiful outdoor space to complement your home, you may find yourself playing host to friends and family more often. There's an understandable pride many people feel when their home is at its best. Imagine if you could add s'mores, roasts, and the general lovely glow of a warm fire to the list of fun activities you could do with people in your backyard. If you have never considered adding a fire pit to your yard, think about having one built now for more backyard fun throughout this year.
You can have all the warmth and fun of a campfire right in your backyard. A well-designed outdoor fire pit adds a modern, aesthetic appearance to the rustic look of the standard fire. Fire pits have become popular, and their designs are more creative and multifaceted as a result. Your contractor can construct a permanent one in your yard and you can choose from a variety of materials, such as stamped concrete.
Wood and gas burning pits are the most common choices. Some people find that gas fire pits are more convenient, but, for some, the sounds and smell of a wood fire cannot be replaced. No matter what sort of fire you have, you need fire-resistant materials. Stamped concrete, stones, bricks, and similar substances are all possibilities.
The pit must be set on a fire-resistant surface, such as a stone or concrete patio, or other similar outdoor area. The pit itself can be designed to suit your overall outdoor décor, or be a new, elegant piece to enhance your home. Stamped concrete may be particularly helpful because it is less expensive than some materials, such as real stone, but it can also be made just as attractive in appearance.
Make your outdoors space even more enjoyable and give yourself a place to host campfire fun. Add an outdoor fire pit to your yard. Call us at Stamped Artistry and let us help you design a great fire space.