How is your garage looking these days? Have you wished that it was nicer, a place you really want to be? Your garage can be more than a place to store your car and belongings. You can make it anything you want. This might require some organization, cleaning, and decorating. There are innumerable possibilities for sprucing up your garage, and you might consider adding nicer floors, like metallic epoxy coating, to the list.
Metallic Epoxy Coating for Your Garage Floors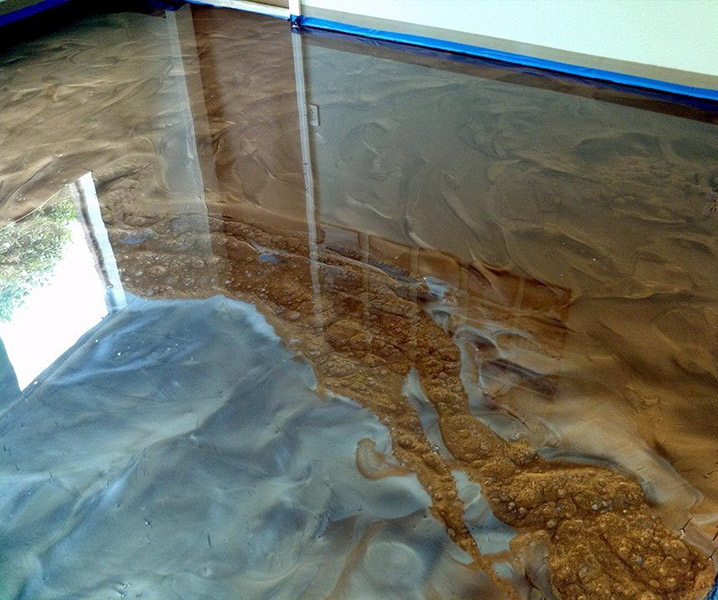 You don't want just any flooring for your garage. You need something attractive, something that inspires you, but you also need something durable. Concrete has the ability to give you all of this. There are all kinds of stamping and staining you can do with concrete, including the metallic look. Give your garage floor strength, color, and flash with metallic epoxy coating.
Despite being colorful and shiny, epoxy floors are durable. That's why they are great for high-traffic areas like garages. There are many types of metallic concrete flooring, and all that colorful variety is made with solvent, or water-based coating. They can also have texture, too; they're highly-customizable. You could create a gorgeous floor that not only makes your garage look much better, but it also resist the wear and tear the usually happens in a garage.
It all lies in the polymer resin layers. You add metallic pigments for color, and then it all hardens to create that shiny, durable floor to spice up your garage. Thanks to the selection of colors and process of application, no two metallic epoxy floors are exactly alike, which means your garage floor will be uniquely yours.
Clean up the garage and get ready to make it a place you want to be with better organization, and gorgeous, durable metallic flooring. Call Stamped Artistry today for all your concrete-based flooring needs.