When you are redoing your kitchen, whether you are doing a total remodel or a facelift, you are probably looking into what types of countertop surfaces are going to be right for you. The countertops that you choose for your kitchen are going to have a big impact on the aesthetics of the space. More than that, however, they are also going to have a big impact on the functionality of the space. You want to ensure that the countertops are going to hold up to your daily cooking and provide you a good work surface.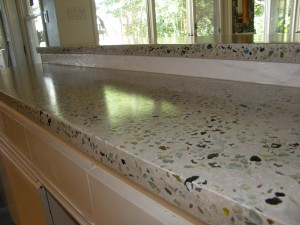 As you research countertop options, you may come across the possibility of using concrete countertops. It may come as a surprise that concrete countertops have become so popular, especially if you think of concrete as boring material on your basement or garage floor. The reality, however, is that countertops made from concrete can have the beauty and uniqueness of natural stone and can be very functional as well.
Contact Stamped Artistry today to learn more about possibilities for concrete countertops.