If you have concrete flooring, it's very durable. It will survive all the abuse you can throw at it for years. It could even last for a lifetime. While your standard concrete sidewalk will crack because it gets such little care, professionally stained and stamped concrete is beautiful, and it remains that way. It is sturdy, reliable, and stylish as long as you want it in your home, or around it. Of course, if your concrete is exposed to the elements, it will need a little extra care. But, weather-worn concrete is very manageable.
Managing Weather-Worn Concrete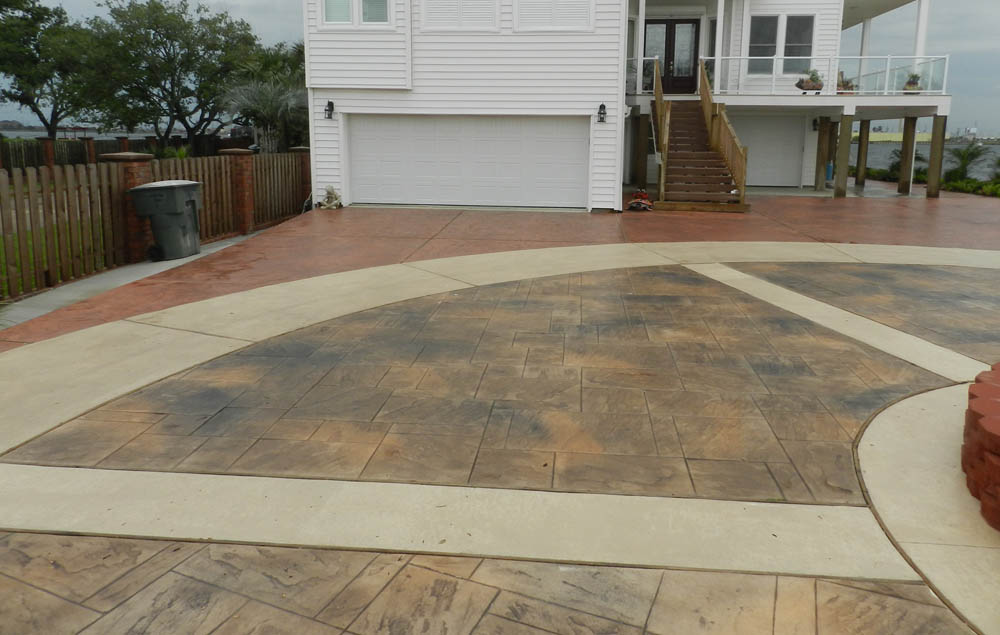 The first step in managing weather-worn concrete that is exposed to the elements is defending it. When your concrete is first installed, it should be protected with good sealant. This is the first line of defense against the weather. Nearly all stamped and stained concrete comes with some form of protection.
If you start to see damage on your concrete, never leave it any longer than necessary. As long as you make an effort to care for your floors, you can avoid most damage. Or, you may only have mild issues with which to contend. Fixing them will probably be easy, like a good clean and more sealant. Major problems might call for resurfacing.
For mild damage, a professional can scrub your floor if it has a brushed finish. If you have a smooth, shiny finish, then you might need resurfacing for professional care. Concrete that is both stamped and stained may call for even more repairs; that process could need re-staining and overlays. All this depends upon your floors and the extent of the wear and tear, which is why you don't want to let it get to that point.
To avoid it, set a schedule for maintenance. You won't have to do much. Keep your floor relatively clean. Add new sealant as often as is recommended by your concrete expert. When cleaning, use only the tools and solutions recommended by your professional, too.
At Stamped Artistry, we install and repair your concrete, and we'll advise you on care. Contact us today for issues with weather-worn concrete.