If you are putting a screen porch on your home or if you are remodeling a screen porch, then you know you have to decide on an appropriate flooring material to use. You want something that is going to be comfortable underneath your feet, that is going to be low-maintenance and that is going to look beautiful. Finding the right product can be daunting.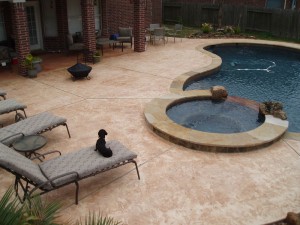 Fortunately, stamped concrete can be the perfect solution. Stamped concrete will be comfortable to walk on and is durable so it can stand the test of time. You can also choose from a wide variety of different looks, styles and patterns for the stamped concrete so you will end up with something that perfectly coordinates the décor in your screen porch.
Get started with the professionals at Stamped Artistry today in designing the perfect look so you can enjoy your porch for the rest of your summer days. Like us on FaceBook.