Your pool is an escape; it offers you the luxury of a vacation spot at your home. It is natural that you want a way to make your pool the deluxe getaway of your dreams. It doesn't take an incredible amount of money and expensive materials to make that happen, nor does it take a lot of time and work. In fact, all you may need to enhance the appeal of your little backyard oasis is some relatively small changes. You may be amazed at the beautiful result of small changes, like the following three, when you upgrade your pool with concrete.
Raised Concrete Platform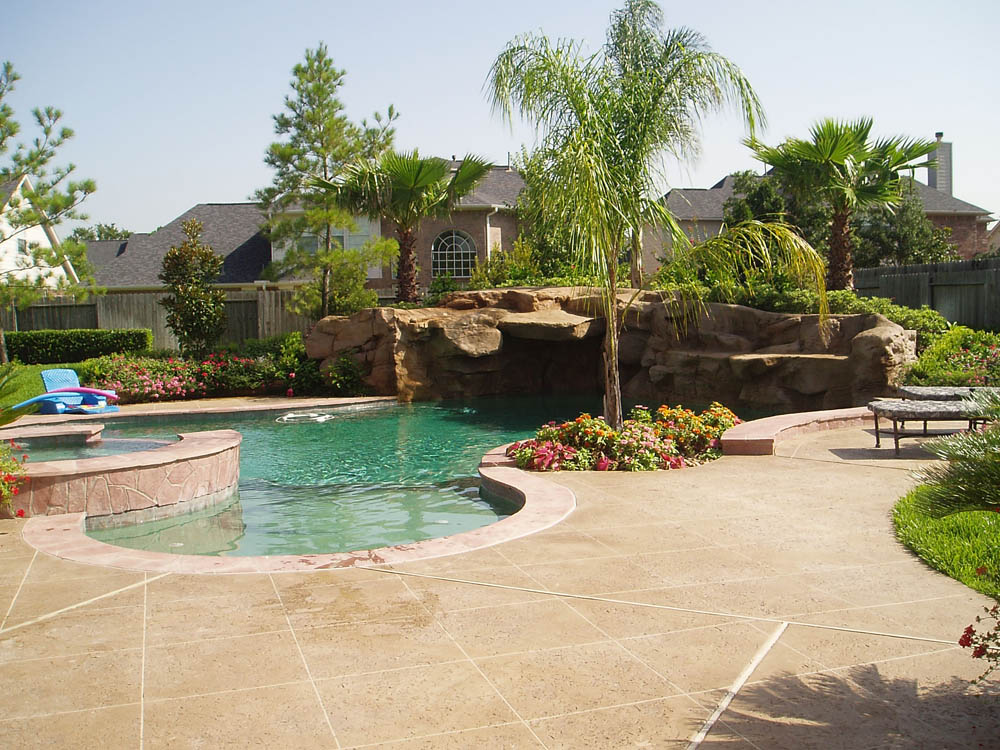 Relax in the sun, or under some type of constructed shade, with a perfect view of all the beauty of the water. Keep an eye on the children in the water, sit with feet in the water and have conversations with people below you in the water, and more. A raised concrete platform offers you all this. It can be as simple, or as complex as you want in terms of color, style, and size. Even a small, simple platform can make a significant difference in your pool's stylish appearance.
Swim-Up Bar or Table
Even a small place for people to swim up and have a drink, or take a bite can make your pool area seem even more classy. You could have a overhanging bar, or semi-circular "table" extending from the pool's side and out into the water so that people can swim up to the edge, or float up in floating seats, and relax while eating and drinking in the comfort of the pool. Again, stamped and stained concrete is perfect for an addition like this.
Infinity Pool
You don't have to be incredibly wealthy, or stay at a fancy hotel to have a pool with an infinity edge. If you have a slope near your pool, you can create the infinity illusion with a pool wall stopping at the top edge of that slope. It could be far easier to create that glamorous, luxurious style than you think.
Do you want more ideas about ways to upgrade your pool with concrete? Ask the experts at Stamped Artistry.