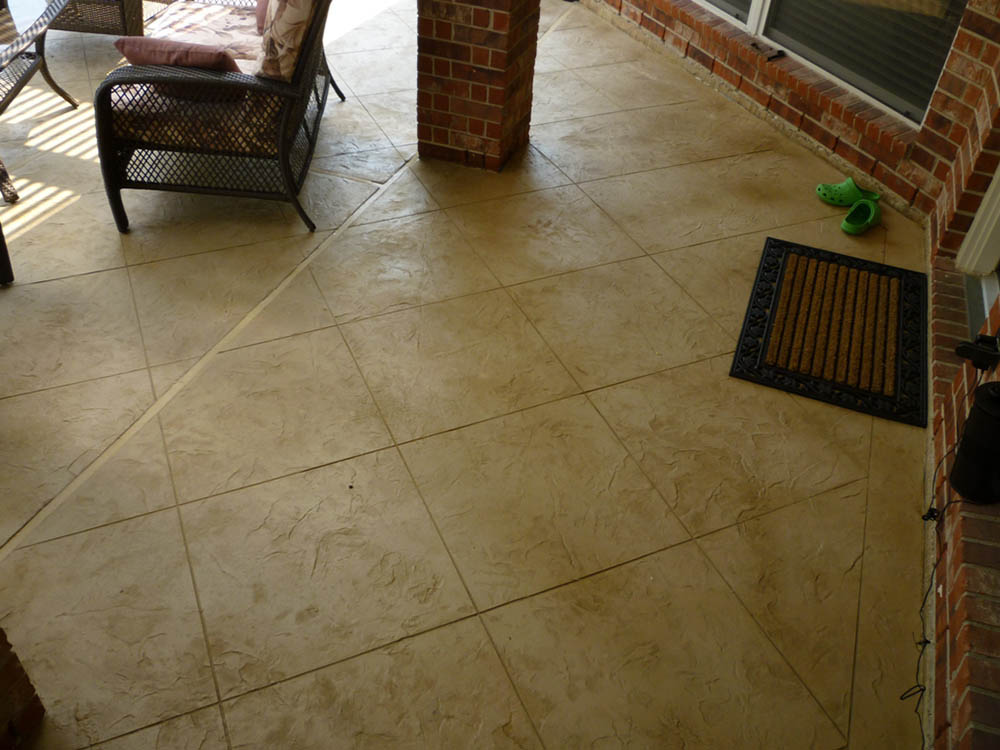 Well-designed stamped concrete has the ability to transform any area to which it's applied. Stamped concrete can make a pool deck, or even a driveway glamorous. Your dining room can be both durable and stylish, ready to impress guests, as well as handle their messes. So, with all that stamped concrete can do to brighten and stylize your dining area, why not turn another area of your home into a dining-worthy space?
Transform Your Patio for Dining
As proud as you may be of your dining room indoors and how well you care for it, have you ever wished that your patio was attractive enough to entertain guests the way you do in that dining room? When the weather is mild and pleasant, many people find dining outdoors to be a nice experience. You can transform that dinner into a full-fledged patio party with lights and candles, and then take the fun and food to the fire pit for s'mores.
A stamped concrete patio is a significant step in making this happen. In terms of appearance, you can have almost any stain and pattern that you want. You can match the general outward appearance of your home, or create a new look for the space. The concrete sets the tone for anything else with which you decorate.
Stamped and stained concrete can withstand the elements, too. When the weather is not appropriate for outdoor dining, the floor will be ready when it is. It will resist wind, rain, sun, and whatever is thrown at it. All you need to do is clean it gently from time to time, and that is easy to do, too.
If you like to entertain, create another space for it. Take advantage of those beautiful days and nights; create a second dining room with a stamped concrete patio. Call us at Stamped Artistry and ask us how we can help you achieve this.