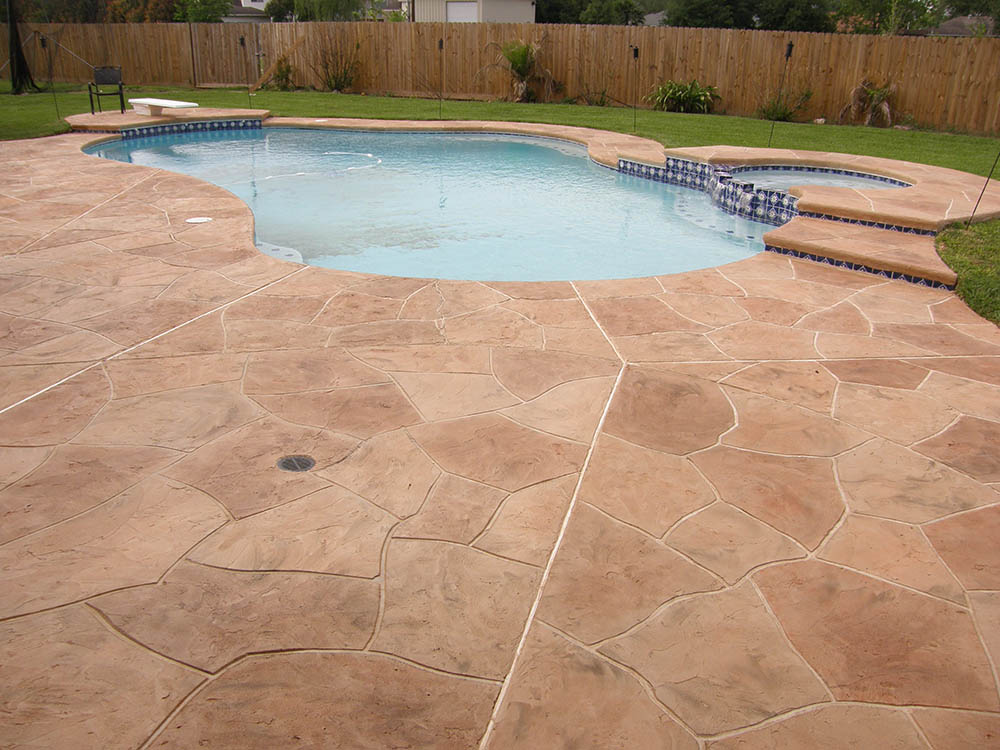 Is your driveway, patio, or other concrete area looking worn? Is it cracked, chipped, or otherwise making you think it needs to be completely redone? Consider having a professional take a look. You may not need a removal, but a concrete overlay instead.
Why the Overlay May be Better Than a Removal
As long as the underlying concrete is still stable and not crumbling, an overlay could be the best option. Overlays are just as new and attractive as a completely new driveway. You can have it stamped, or in any decorative pattern possible with concrete, without the expense of removing all the existing concrete.
Professional concrete overlays are not standard driveway concrete. They are made for strength, durability, and can be creatively altered to suit your design preferences with staining, stamping, special polymers, fibers, and other methods and ingredients. You can revitalize your driveway, patio, or other concrete surface with a custom and completely new look, and a finished product that is as functional as the first version.
A professional can take your troubled concrete area and add overlay mixes that transform plain, standard concrete into an elegant addition to your home. Even if the current concrete is not too worn, but you want something new and better, anyway, consider an overlay. You could have new colors, finishes, or a brick, or paver appearance. Find inspiration for new porches, decks, pool areas, and anywhere concrete will work. You may even find yourself inspired to renew other parts of your home to match your beautiful new concrete.
Rather than replace the area with what you already know, you could have what you really want without spending too much more, and with far less trouble than the replacement project. Consider concrete overlays. Contact us at Stamped Concrete. We'll evaluate your old concrete and help you get the patio, driveway, or any other concrete area of your dreams.