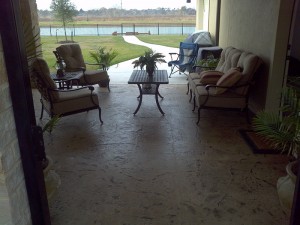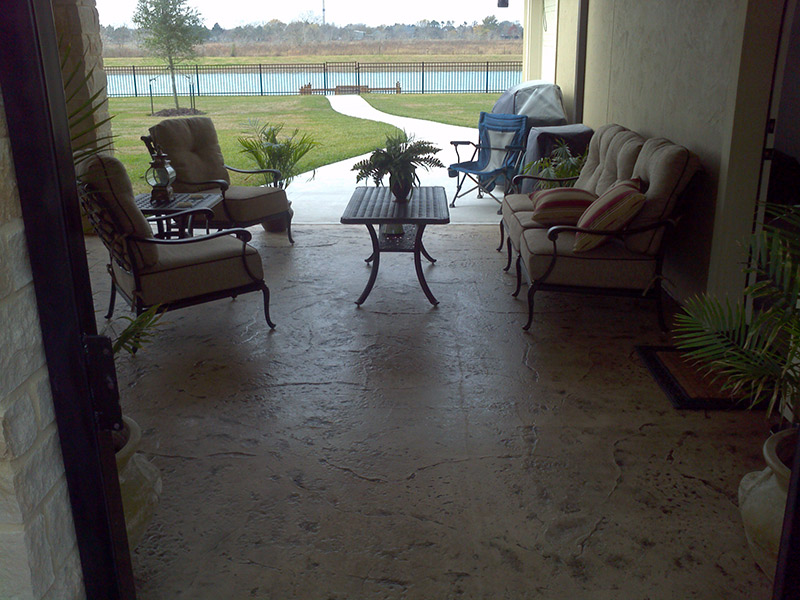 The holidays mean family and food. Many a household around the country will be full of people eating, drinking, and making merry—or, in a few cases, surviving the family get-together. If you're hosting, you want your home to look its best. Concrete flooring and counter-tops could be just the thing.
More than a few messes will probably be made. Children aren't the only ones who make messes; cooking often makes a mess, as does eating, and even adults have their accidents. Fortunately, whatever style of concrete you may choose for your kitchen floor, dining room floor, or kitchen countertops, you will find it is very easy to clean. All you need to do is pick up and wipe, or mop, and you're finished. You don't have to worry about water or cleaning materials injuring the floor the way you would with wood floors.
Your home will still be entirely presentable with concrete. Concrete does not equal grey and stone-like, and is not necessarily the stuff you see in basements and on sidewalks. In fact, there are a wide variety of styles from which you can choose. You can find something easily to match your home's appearance. Colors, overlays, finishes, and much more add character and style to your home. Whether indoors, or on the patio or deck, your holiday presentation will look as beautiful as you want it to.
Concrete can handle you and your family's holidays. Whether Christmas, New Year's Eve parties, and any other celebration, or reason to celebrate, concrete not only remains strong and easy to clean, but can be polished, stained, and made to look its best so that you can be proud of your home. Enjoy your upcoming feast. Call us at Stamped Artistry and ask about the great things we can do with concrete in your home.