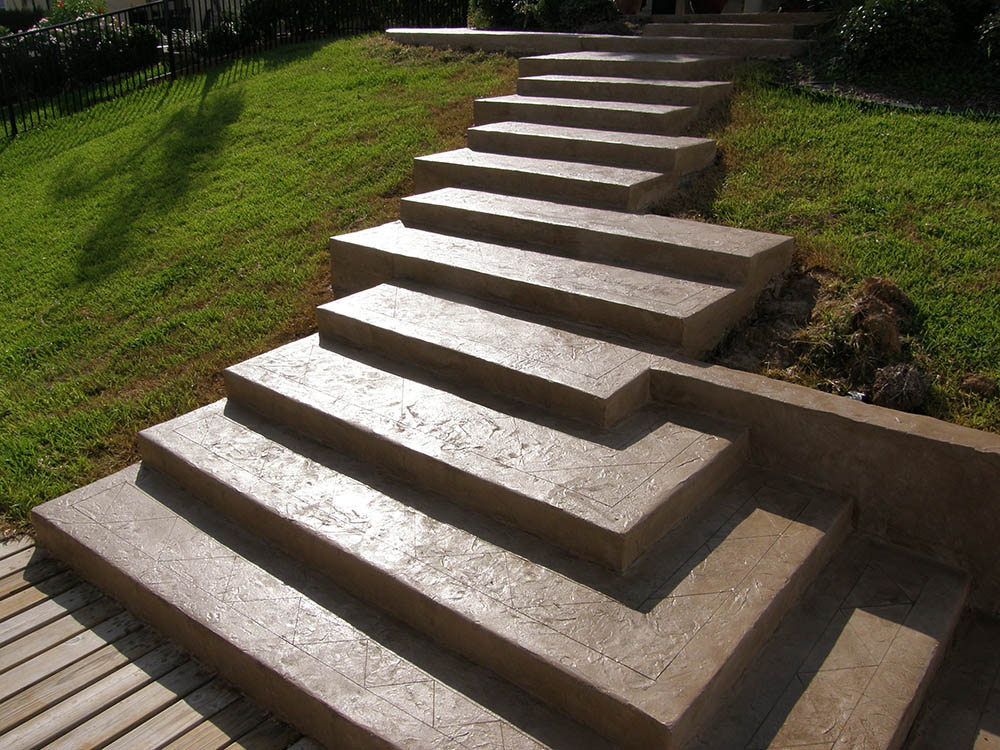 If you have been searching for a way to upgrade your home or patio flooring, and all the options so far have been rather dull, then perhaps you have not yet seen the possibilities of concrete resurfacing. You can make your floors appear three-dimensional with concrete that has been formed, stamped, and stained to look like beautiful natural stone.
Rooms and Flooring
Stamped and stained concrete can look like many different types of natural stone. You can enhance the look of floors inside and outside of your home—living rooms, dining rooms, patios, and much more. When the years have weathered your floors, replacing them can still be too expensive for your budget, and patching may result in areas that simply don't match. Vertical concrete resurfacing is applied over your existing flooring, or other surface, and adds a vertical lift. It can be installed almost anywhere; it can even cover the entire surface, if necessary.
While this resurfacing is often used for fireplaces and backsplashes, it can also be used to create short verticals, like steps, or retaining walls. You can cover imperfections, or create a new surface to give the space a different look. If you are bored of the flooring from the kitchen to the dining area being the same, use vertical concrete resurfacing to not only change the look of the floor, but to create a short, vertical step leading into the room.
More Than Floors
Retaining walls serve many purposes in your landscape. Whatever yours may be, you vertical concrete resurfacing can revitalize your concrete retaining wall and turn it into a beautiful part of your yard. Line it with flower beds, create a new space for seating that overlooks the wall, and much more.
Upgrade your home and patio flooring, your backsplashes, and your retaining walls with vertical concrete resurfacing now. Ask us how at Stamped Concrete.