Concrete is a material that many people associate with outdoor decks and outdoor patios.  However, the reality is that concrete is a very versatile product that you can use both indoors and outdoors. Concrete can be used for floors inside, or for countertops or sinks.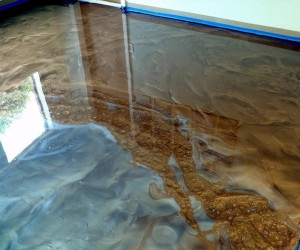 There are no limits to the types of applications for indoor concrete and you can let your imagination be your guide in deciding where you want to use concrete.
There are a wide variety of different patterns of concrete that you can choose from if you decide that you want to use concrete inside of your home. You can make concrete into a one-of-a-kind countertop or floor with unique staining or patterns. Stamped Artistry can help you to explore all of the different looks and colors that are available for use in your home so you can choose the right look for your decor.
Like us on FaceBook!