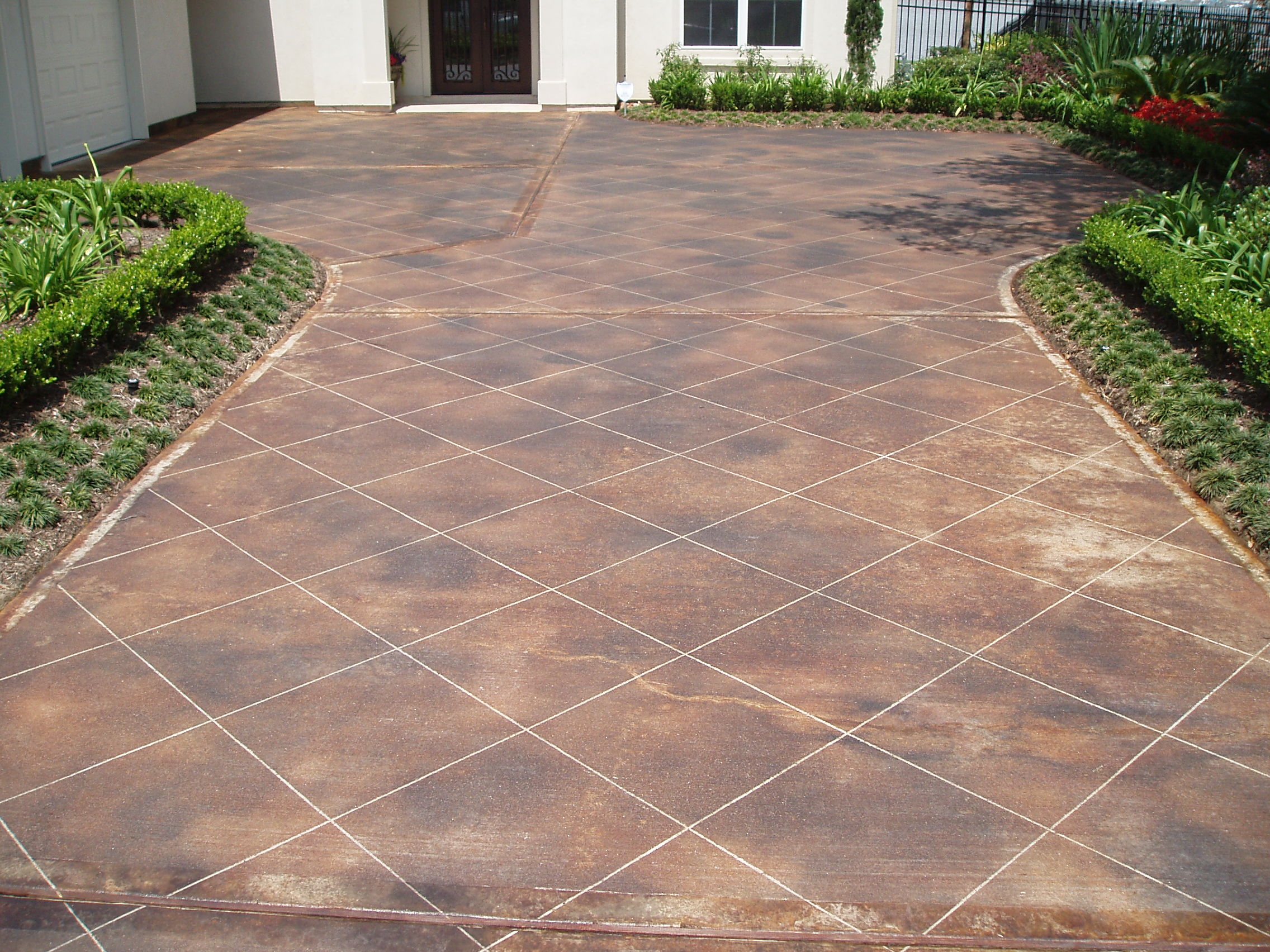 Cleaning the floor is not most people's favorite pastime. Some floors make it easier than others, and of the types of flooring there are to clean, stained concrete is one of the easiest. There are no fibers to catch dust and debris, or grout and crevices that make mopping well difficult, etc. Instead, you have beautiful, smooth floors that are comparatively easy to clean.
They're Easy to Clean
That does not mean that your stained concrete floors need no maintenance. You will need to clean them well and with some care to maintain their appearance. For example, exterior stained concrete will be subject to the elements, which can cause some wear. Resealing may be necessary on a rare occasion; doing it once per year as a precaution may be a good idea. This will continue the surface protection from wear and tear.
The frequency of cleaning and resealing will depend upon the frequency, and nature of the wear and tear. For example, is the flooring outdoors near the pool? It is a patio? Or, is it indoors? If the concrete is outdoors with no shelter, you will get wind blowing dirt and debris around, as well as rain and other potentially damaging weather-related events. Indoors, however, there will only be the traffic you bring inside.
For basic cleaning, dry dust the floors; vacuums are often a little too rough on the floors. When you mop, use water, or a mild cleaner. If you need something stronger for tougher stains, try a stronger, but still gentle, soap solution, or vinegar. If the floor is no longer shiny, try waxing.
Staining takes durable concrete and turns it into a beautiful, and permanent part of your home. Whether it's indoors or outside, your stained concrete will last with cleaning and care. Let us help you find the perfect stained concrete for your home at Stamped Artistry.