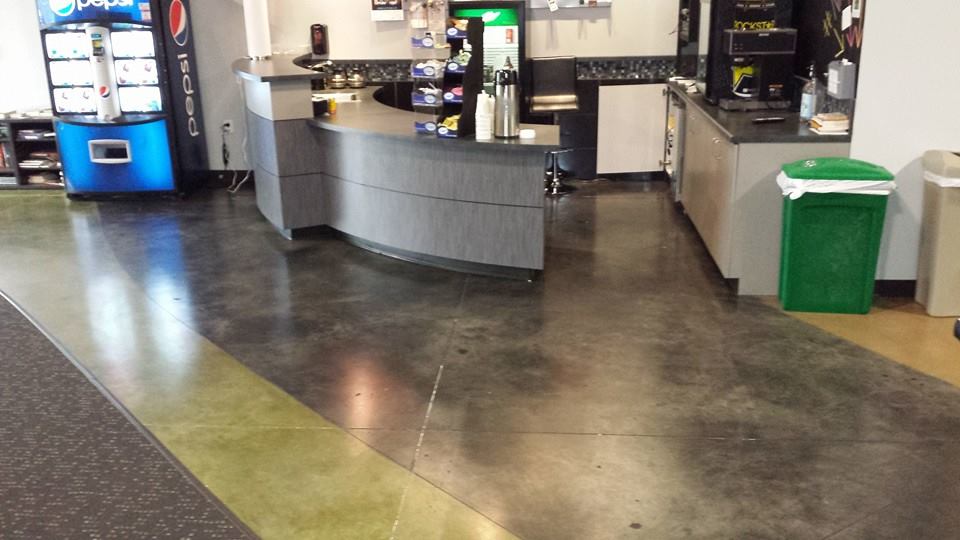 Stamped and stained concrete have the ability to transform a room. Where you once had a space that was little different from any other in your space, such as your office, you could have a touch of of something extra attractive to make it the place to be. When clients come into your business and have to wait, you want them to be comfortable. While a clean space, with comfortable seating and interesting things to keep them occupied as they wait, is a common, important element, imagine how much nicer it would be for them if the waiting room was even more beautiful with colorful stained concrete.
The Place to Be is Your Office
Beautiful, well-made stamped concrete can transform any area in to a place in which people want to be. Make a pool deck the summertime hot-spot. Make a driveway beautiful. Stylize any area, including the waiting area. When you're forced to leave your clients for a time in the waiting area, leave them in a nice, comfortable place. Give them interesting colors and styles. You might think that a floor couldn't make that much more of a difference, but it truly can.
Colors can add to the serenity of a place; with the right color choices, you keep your clients in a serene setting. The designs can be pleasing to the eye, and not only keep clients happy, but have them asking who designed your floors. The more your clients notice how nice your office is, the more likely it is that their experiences will be pleasant.

Plus, stamped and stained concrete is strong. Your clients and their children can run around in your waiting room all day, and they will never do enough damage to wear it down anytime soon. You can clean it easily, care for it easily, and you'll have beautiful floors in your office for many, many years.
Make your office waiting room the place to be with concrete from Stamped Artistry.