Sinks in kitchens and bathrooms have become more than just functional. They have a big impact on the aesthetics of the room and can affect the way that the entire room looks. One possibility that you may want to consider when you are looking into a sink for your home is a concrete sink.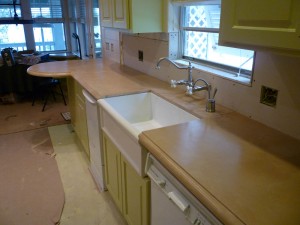 Concrete is moldable so you can create a concrete sink in just about any shape that you can imagine, and to fit any space that you desire. You can also create a concrete sink in a variety of different colors, styles and patterns. Concrete sink patterns can be as unique as natural stone sinks but can come in more colors and be more versatile due to the fact that it is easy to mold concrete.
Choosing a sink made of concrete is a creative and innovative choice, so homeowners who want something different should look into this option. Contact Stamped Artistry today to learn more.