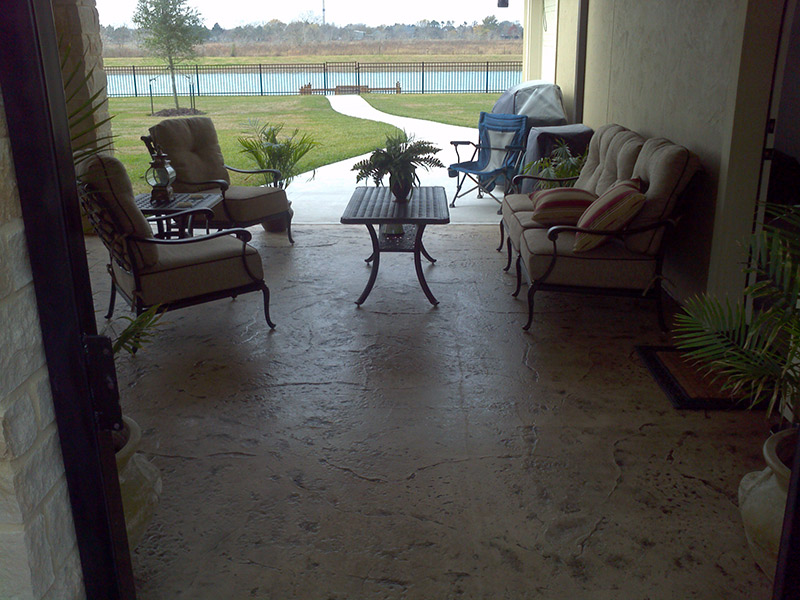 Front porches can be the favorite spot of a home. When the weather is mild, a lovely front porch is a great place to sit and do almost anything. Even when the weather is not mild, a hot day can call for a cold drink and fan on the front porch, or a hot drink and blankets if it's cold. Make your porch a place you want to be and consider using concrete. 
The Wooden Look
A wooden porch is a beautiful thing. However, it's hard to maintain in the outdoors with all of the weather changes. You can still have that appearance, even with concrete. The concrete can be wood-stamped. It is stained to have natural colors resembling those of wood. Whether black or brown-toned, it can match your home and give it a classic look.
Stamped and Stained Concrete
In fact, concrete can be stamped to have a multitude of potential appearances. Want a stone porch without the expense? Try stamped concrete; you can have the color and texture of any stone you want—grey, red, black, and more. You can have modern geometric shapes, or the entire porch can be a single color and texture. You can have the concrete smoothed, stained to your liking, with a shining finish.
Concrete has great potential. It's durable. It can withstand the changing weather over the years, and needs little more than sweeping and gentle washing to keep it clean. And, it can be almost anything you want it to be. That means you can spend your mornings, afternoons, evenings, and anytime in between lounging on your dream porch.
Enjoy a new concrete front porch. Talk to us at Stamped Artistry about what sort of look you want your porch to have and let us help make your dream of enjoying the space a reality.