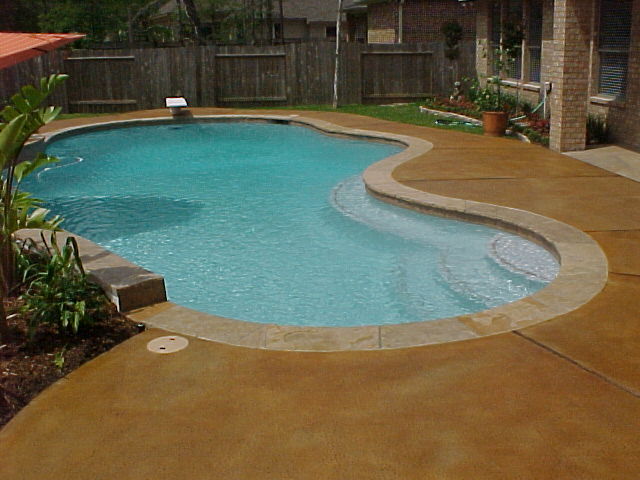 As summer begins, many people have time at the pool on their minds. In some places, pools are already open and ready for swimmers and sunbathers. If you're a homeowner and love fun in the sun, you might be ready to invest in an inground pool, or in the midst of planning one. Among the decisions you'll have to make is what material to use for your pool deck and surrounding area.
You want the area around your pool to be both functional and attractive; it should suit your personal style preferences, be durable, and safe. So, as you plan, consider concrete. Concrete has the potential to be beautiful, with enough color and style options to fit anyone's needs. It is also durable and capable of lasting through years in the sun and water, handling regular foot traffic, and managing slippage.
Decorative concrete, like stamped concrete, can be shaped in creative ways for interesting and beautiful patterns all around your pool. You have a variety of colors, as well as textures and patterns. If you want the benefits of concrete, but the appearance of a more expensive stone, concrete can do it. You can have the look of natural stone, brick, and more. If you want to mix and match, you can do that, too; you can have one color and style framing the larger area, which may be a completely different style.
Of course, reliability and safety are key components, too. Concrete is tough; it can withstand years of water and sun. When made according to your design preferences, it can be sealed with extra protection, including anti-slip defense.
Build the pool of your dreams for this summer and the summers to come. Contact us at Stamped Artistry and ask us more about just how perfect concrete could be for your new pool's deck.