Do you hate the tire marks that lead onto and off of your driveway? They are unsightly and they're not easy to remove. We want to be proud of our homes and feel good about them when we come home. Those pieces of rubber that make their way from your tires onto your nice driveway may seem superficial, but they can ruin the aesthetic of your driveway, and even affect the overall appeal of your home in your eyes.
Removing Tire Marks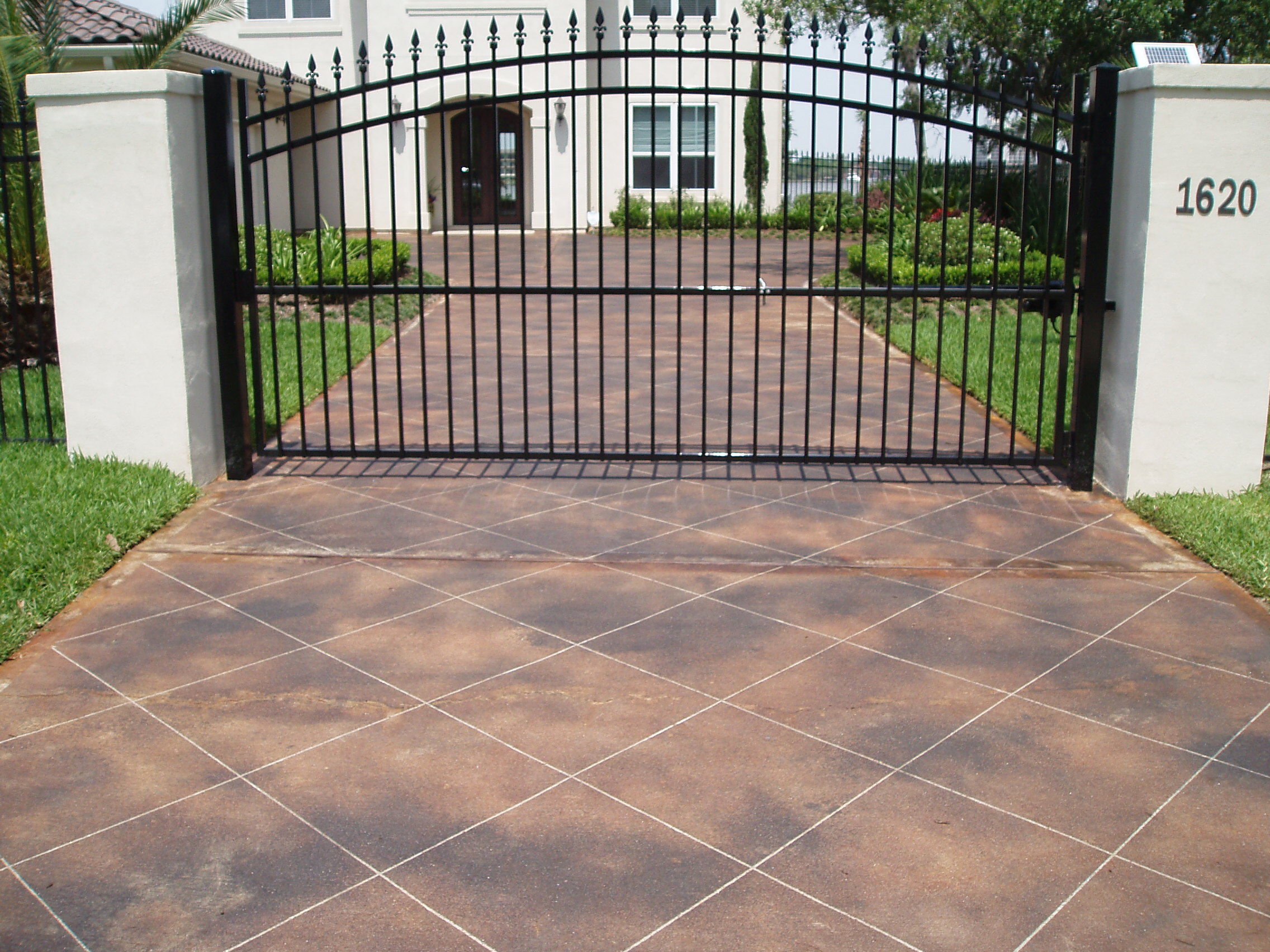 When you have stained, or stamped concrete, or both, you have nothing to worry about in terms of durability; your concrete is safe from your tires, as well as most other damage that may occur during the years it serves as your driveway, or any other flooring at your home. That means it will survive your attempts to remove tire marks.
Sometimes, these marks are easy to remove. If they are not terribly old, or they are not very thick, it will be easier. It is also easier if your flooring is well-sealed. Coated floors resist the rubber much better, and so are much better when it comes to cleaning. You can always try soap and water, first. If that doesn't work, try vinegar.
If you're having trouble with old-fashioned methods, sometimes a simple degreaser will help. There are also stronger, over-the-counter solvents that may help. Before moving on to stronger solvents, you want to make sure that your concrete is well-sealed. Different seals withstand different solvents better than others, and while they are strong enough to resist many cleaners in the short-term, that doesn't meant that they're right for your concrete in the long-term.
When you need help maintaining your concrete flooring and driveway, trust the professionals at Stamped Artistry. We will help you create, install, and maintain your concrete floors.