Spring is coming; those beautiful days have already started appearing, and soon there will be more. It can be a short-lived season, however, depending upon where you live. So, take advantage of it while it's in full swing. Get started on your beautiful garden now so that it will bloom fully early on, and look its best throughout the whole season, and into summer. Do this by caring for plants, and by creating the perfect décor with stamped concrete.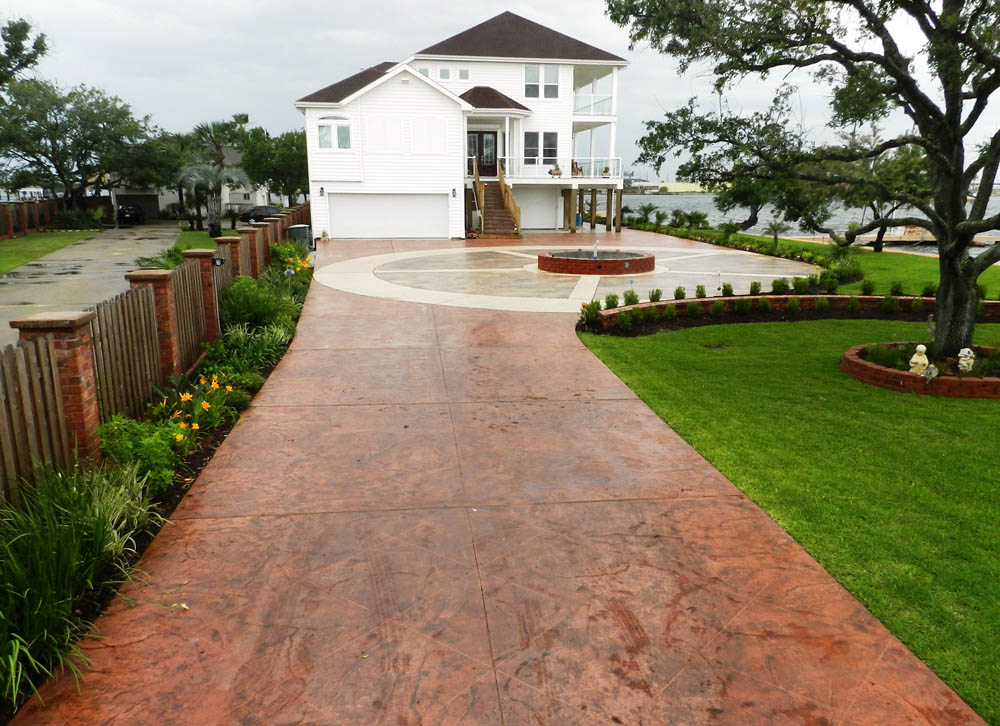 Create Your Paradise
Stamped concrete is not merely for floors, driveways, and patios. Anyplace you want the ground to look nice is where you should place stamped concrete. That means you can have a beautiful place to sit directly in the center of your garden, or yard, if you like. The concrete will look like beautiful, natural stone, and will last through the years as it's incredibly durable and resistant to the elements.
Add even more to your garden centerpiece. Place beautiful stamped and stained concrete at the base. Then, add a concrete fireplace, or a fountain. Place potted flowers around your comfortable outdoor furniture, and you can even add wooden coverage with vines and flowers. In the end, you have a beautiful, lasting outdoor space.
Build lovely walkways through your bushes and flower beds where you can take strolls, and enjoy the weather, and the sight of your well-tended garden. These can lead from the house to your sitting area, and all around. You could also have a sturdy place on which to put your kneeling pad and care for your plants.
The possibilities for stamped concrete in your garden are limitless. At Stamped Artistry, we will work with you to great your Eden. Call us today to get started and be ready for the days when spring is in full bloom.