Retaining walls are, overall, meant to support the ground and keep it from eroding, and sliding down when it rains. It creates a decorative cliff for homes, and their yards that sit on slopes and hillsides. However, a retaining wall has the potential to be more than functional. It can add to your home and yard's appeal.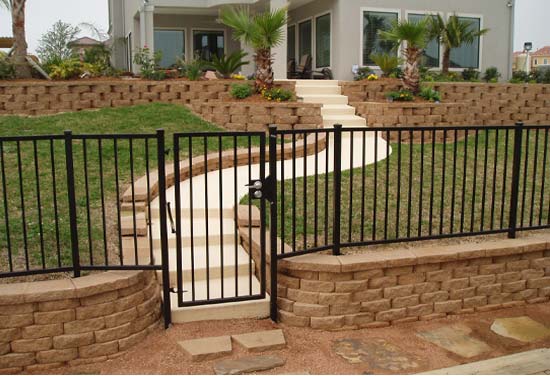 Some Outdoor Glamour
A strong wall can support a lot of things. Sometimes, you can transform that wall into a seating background. Or, with some additional support, that wall can be extra seating. Create an outdoor space at the bottom of your slope that's inviting and makes you want to redecorate, and host.
You can decorate the wall itself, too. Outdoor lights, potted plants, and a number of creative things can really give life to your retaining wall and make it an attractive part of your home's exterior. With a stamped concrete, or stone patio at its base, you could have a very nice outdoor seating area with a wall of lights and flowers.
The materials you choose to use for your retaining wall can also add some creativity to something that is primarily functional. There are many materials you might use for your wall; as long as it is stable and strong, you can choose from any number of things like stone, stained concrete, and wood. It can be straight, or curved. It must be able to support the earth and withstand the weather.
A professional can help you build a retaining wall that suits both the land around your home and its slope, and your personal tastes. Contact us at Stamped Artistry for this service. We can help you choose your preferred style and install strong, attractive retaining walls for you anytime to control erosion and add to your home's appeal.